The League
Registration for the 2018/2019 House League (HL) season (Oct 2018 – Feb 2019) opens Wed Mar 28 @ 12noon for Returning players and Fri Apr 27 for New players (space permitting).  To register, click the REGISTER button (top & right side of this page) once registration opens.
The Girls HL program welcomes girls from ages 8 to 18. The goals of the program are to encourage skills development, teamwork, good sportsmanship and fun. The philosophy of girls house league is equal playing time for all players.
Over 300 girls competed across four age groups in our prior season. The teams were ably coached by our volunteers, demonstrating good teamwork and competitive fun. We would like to thank all coaches, league convenors, and site convenors.
For the 2018/2019 season we are running girls house league programs in the following age groups:
| League | Year Born | Gym Site | Registration Status |
| --- | --- | --- | --- |
| Novice * | 2009 & 2010 | NTCI | CLOSED - Season underway! |
| Major Atom / Atom | 2007 & 2008 | NTCI | CLOSED - Season underway! |
| Major Bantam / Bantam | 2005 & 2006 | Forest Hill | CLOSED - Season underway! |
| Midget / Juvenile | 2001, 2002, 2003, 2004 | Forest Hill | CLOSED - Season underway! |
*Our league encourages our first-year girls born in 2010 to please get involved in the program!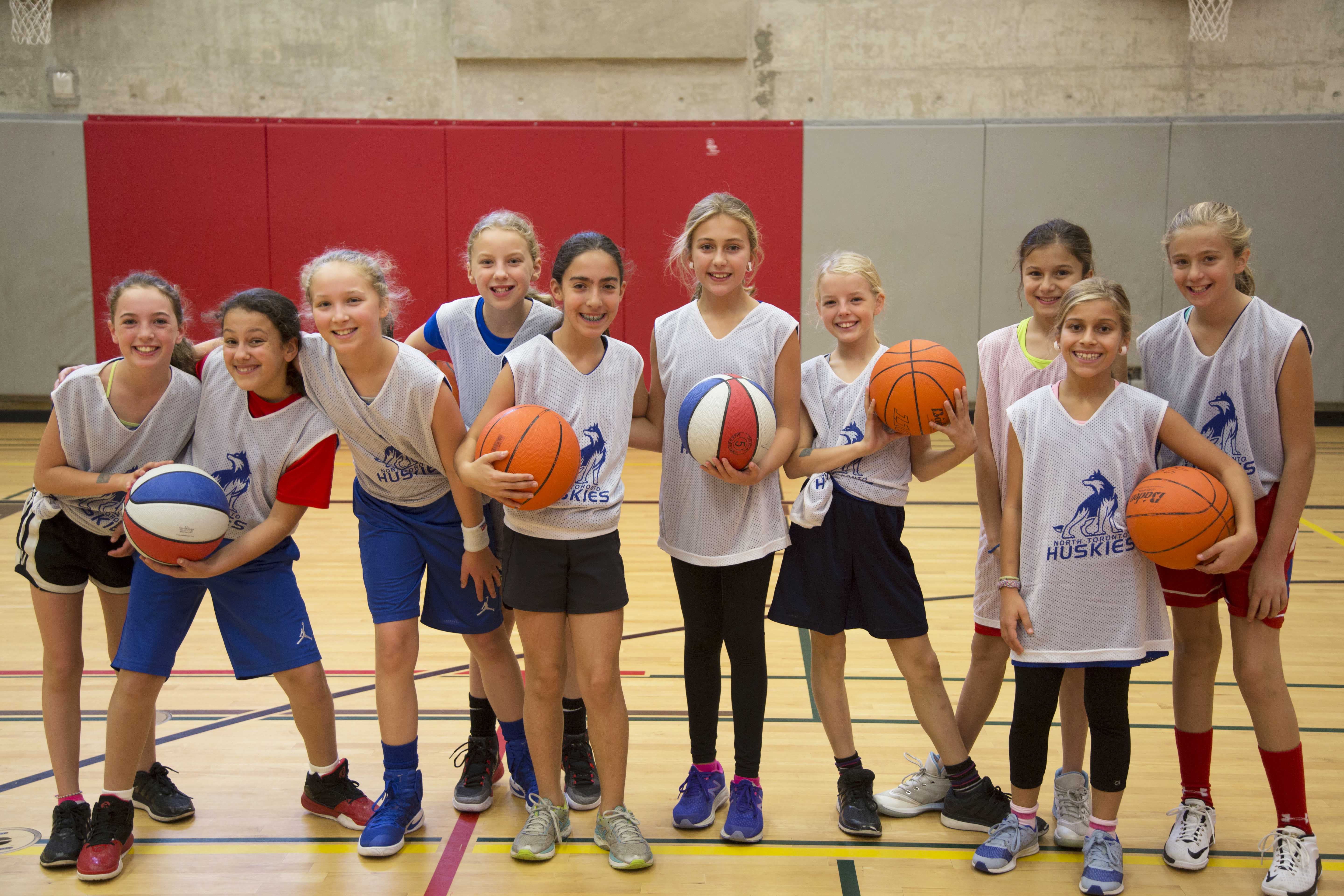 Season Play
Our house league program runs on Saturdays from early-Oct to mid-Feb.
Registration
Registration Fees: Fees for the 2018/2019 HL season have been set at $250.
Refunds: As specified in NTBA's online registration process, there are no refunds after Sat Sep 29 2018. A $50 administrative fee will be charged on refunds processed prior to Sat Sep 29 2018.
Stephen Eisen Award
In order to honour Stephen Eisen's special contribution to girls' basketball, a player from each girls' division is awarded a plaque in his memory. Stephen – a parent and coach – passed away suddenly in November of 2000. In each division, coaches nominate girls who best exemplified the "inspirational" qualities of enthusiasm, team spirit and love of the game.
House League Refereeing Opportunities
In Oct 2018, a communication will be sent to older House League (HL) players regarding HL Refereeing.
Our Referee convenor will be in charge of selecting an evening in early/mid Oct 2018 when all interested players will have the opportunity to register and have a short training session.
This will apply for all players born in 2001, 2002, 2003 and 2004.
Girls Rep Teams
The North Toronto Basketball Association will have a girls rep team at most age groups for players who wish to participate at a more competitive level.
For more information about our girls rep program, please see our rep section on the website or contact our girls rep convener Jonathan Hamilton via email at jhamilton@pointalliance.com